Team news: Shaking up our 10th anniversary with cocktails
Published on October 23, 2019 by Blackstone Partners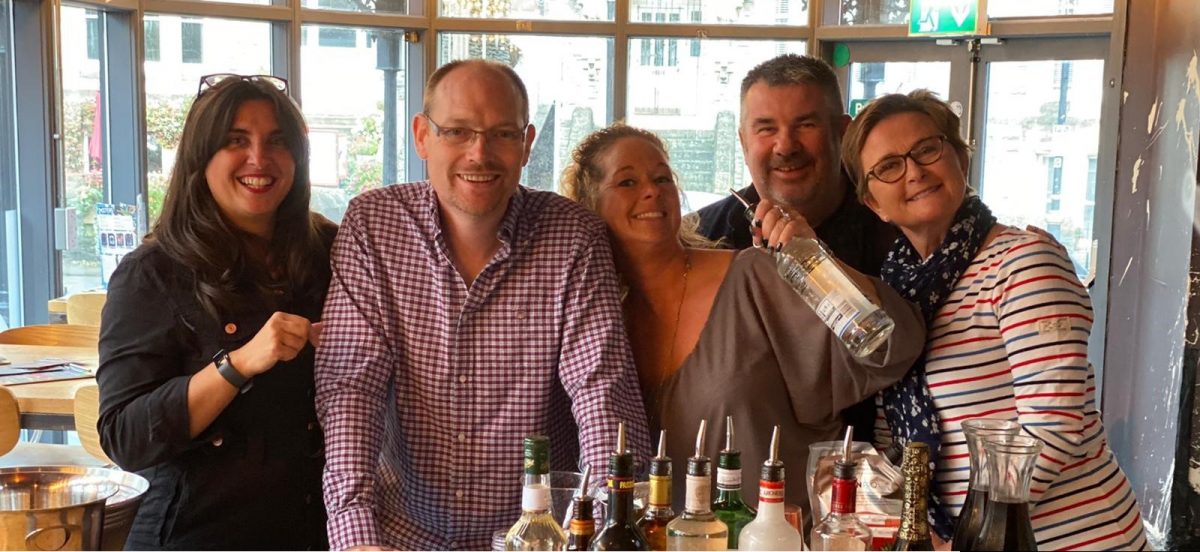 As some of you may know, we're nearing the 10th anniversary of Blackstone Partners. It's been an incredible decade with many milestones thanks to the hard work of the whole team.
So, we decided a team-building day was very much deserved. Wanting to do something a bit different, we headed over to a cocktail making masterclass at Steinbeck and Shaw in the centre of Cardiff. We learnt how to mix up spirits and mixers, before adding the finishing touches. We even perfected our cocktail shaking technique!
During the hour session, we crafted some of our favourite cocktails; Iced Tea and Espresso Martini. We even tried our hand at our very own Blackstone creation, although after much experimenting we concluded that cocktail creation isn't our forte! We'll be sticking with financial planning for the foreseeable future.
Unfortunately, Carl and Georgia missed the event. Luckily, we have more plans on the cards for recognising a decade of helping clients plan their financial future through Blackstone Partners. Keep an eye on our blog and new quarterly newsletter for more updates, insights and team news.